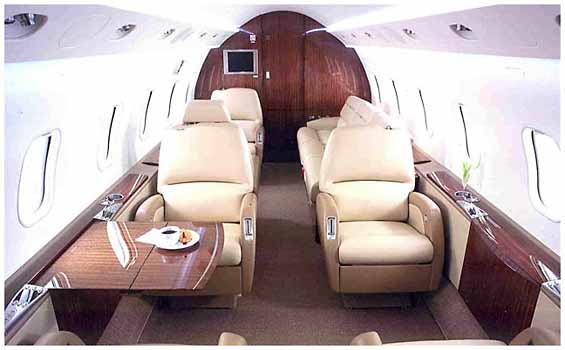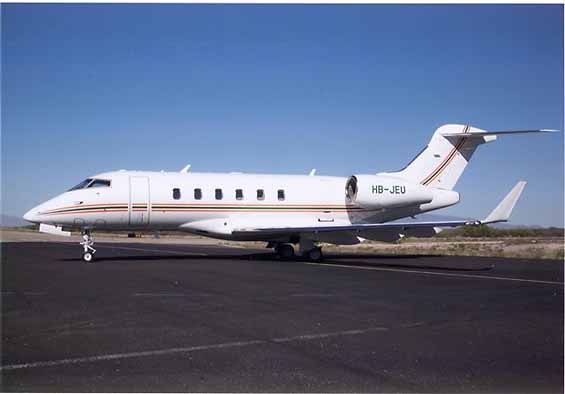 As the leading aircraft in the "super-midsize" private jet class, the Bombardier Challenger 300 is designed to deliver both high-performance and reliability. At sixteen and a half feet long and 6 feet wide, the cabin comfortably seats around eight to ten people in a variety of seating arrangements.
The most attractive feature of the Challenger is its capability of flying from the east coast to the west coast, non-stop, on a single tank. This is an impressive feat for an aircraft of this size, thus making it the number one choice for business executives looking to save time while traveling domestically.
The Bombardier Challenger 300 is able to fly out of any airport thanks to its ability to take off on runways with a distance as short as 4,800 feet. You can also cruise comfortably above most bad weather and other air traffic with a staggering maximum altitude of 45,000 feet.
Unrivaled Performance, Comfort, and Value
Passengers can enjoy all of the luxurious amenities of a premium business jet at a cost that won't break the bank. The Challenger's redesigned interior cabin features vibrant and exciting color palettes to choose from and unmatched technological conveniences to ensure a satisfying flight.
The Challenger's top cruising speed is .82 Mach, but will usually fly around .80 Mach, or 530 miles per hour, to cut back on fuel consumption. Designed by a supercomputer program that created 3-D models showing the transonic airflow around the wing and fuselage, the Challenger is structured to be as aerodynamic as possible.
Experience high-class luxury and enjoy complete peace of mind aboard the Bombardier Challenger 300 today. For more information or to schedule your next flight, please call 888-997-5387 or request a quote online.
Aircraft Info
Manufacturer: Bombardier
Model: Challenger 300
Range: 3568 sm
Altitude: — ft
Cruise speed: 528 mph
Capacity: 8-10 pax
Cabin Height: 6.1 ft
Cabin Width: 7.2 ft
Cabin Length: 28.6 ft
Cargo Capacity: 106 cubic ft
Experience an upscale way to travel and schedule your next flight on the Bombardier Challenger 300 Jet Charter today.