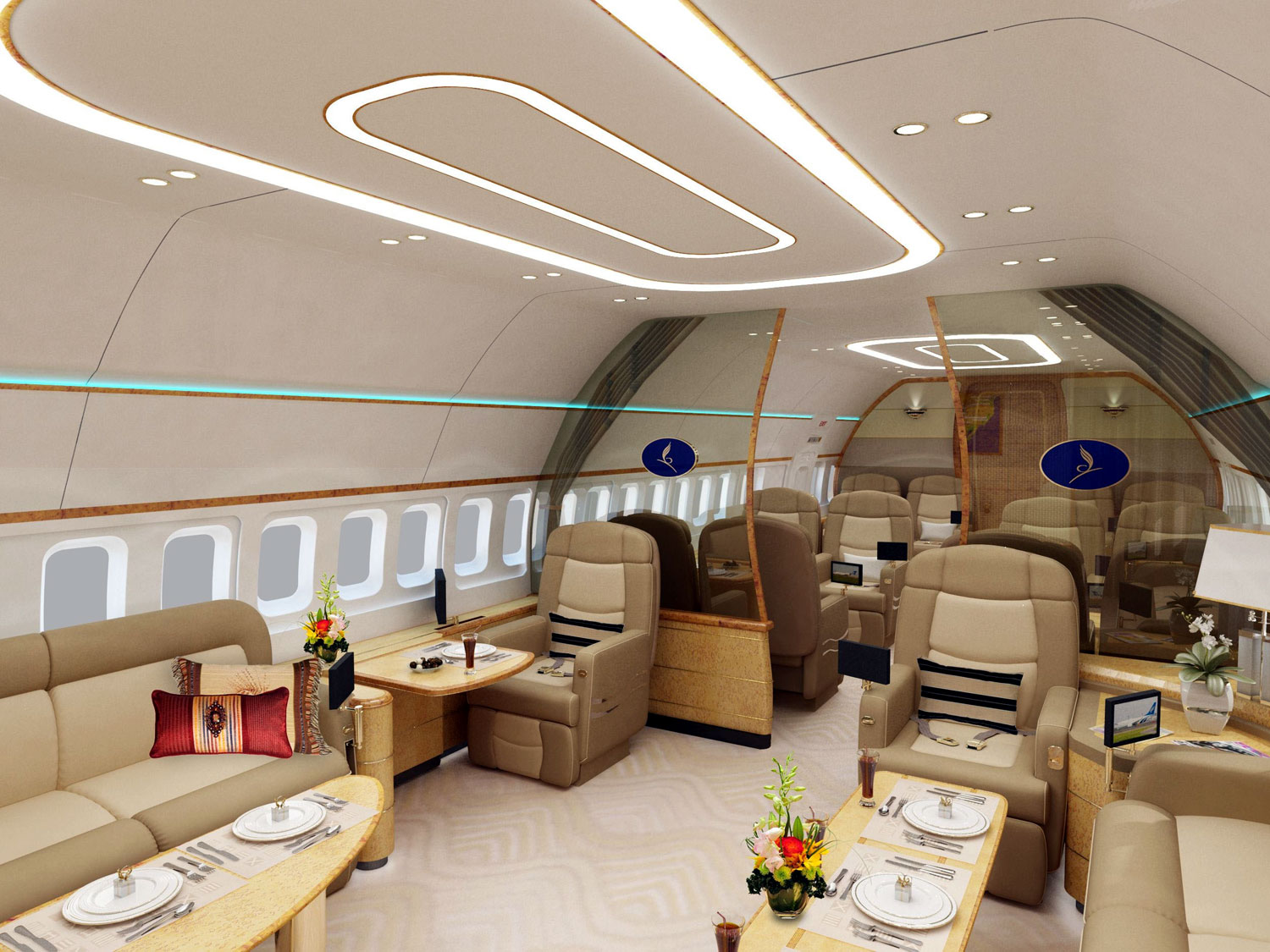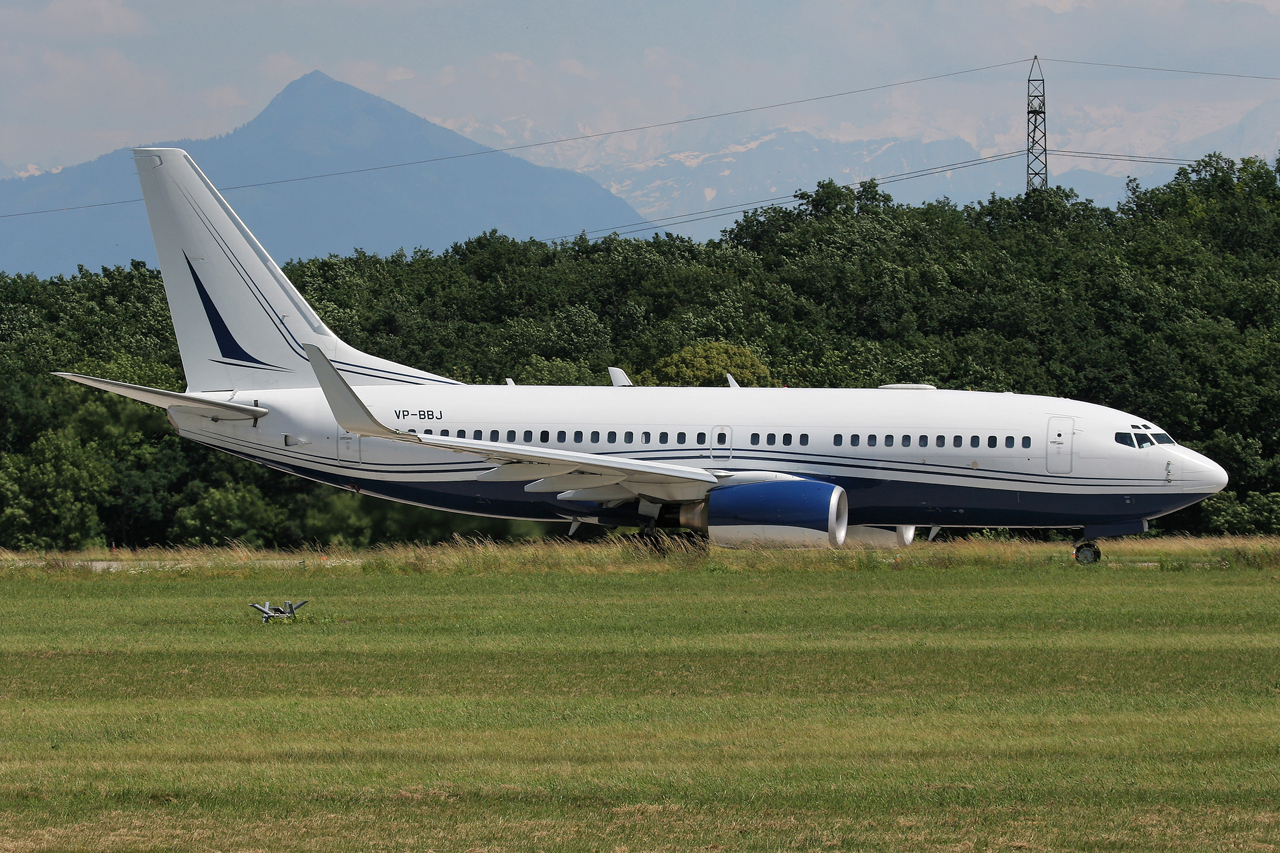 Much like its cousin the Boeing 737, the BBJ is a member of the elite group of Boeing corporate jets. The Boeing BBJ's cabin offers more space and reliability compared to any other private jet in its class. Larger than most offices, the cabin even weighs in at an impressive 807 square feet of floor space.
Most BBJ's are configured in a similar fashion with the cabin separated into four different sections. These compartments usually consist of a meeting room, a lounge, a bedroom, and a business office. Some models even have two lavatories complete with full showers.
The BBJ's also comes with entertainment onboard usually in the form of DVD players, satellite TV and high speed WiFi. This allows you to stay connected even in flight.
Equipped with the most sophisticated aviation technology, the BBJ is one of the safest planes in the sky. Any guidance, or system awareness technology, that can be used on a jet has already been installed on the BBJ, making it one of the most state-of-the-art planes available.
Endless Destinations
Fitted with anywhere from three to ten auxiliary tanks, the Boeing BBJ also has a fuel range of nearly 6,200 nautical miles. This equates to flying non-stop from New York to Beijing or from Los Angeles to Frankfurt. Traverse the globe on a single tank of jet fuel.
No matter where you're headed to, or the purpose for your travel, the Boeing BBJ will get you there quickly, reliably, and safely.
The BBJ is truly the epitome of what a private jet is intended to be. For more information or to schedule your next flight, please call 888-997-5387 or request a quote online.
Aircraft Info
Manufacturer: Boeing
Model: BBJ
Range: 7101 sm
Altitude: 41000 ft
Cruise speed: 541 mph
Capacity: 18-30 pax
Cabin Height: 7.0 ft
Cabin Width: 11.5 ft
Cabin Length: 79 ft
Cargo Capacity: 640 cubic ft
Experience an upscale way to travel and schedule your next flight on the Boeing BBJ Jet Charter today.