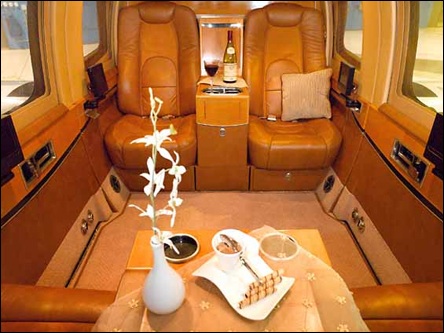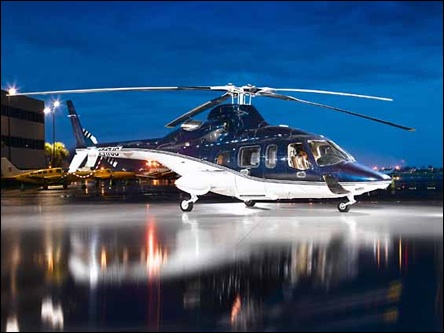 Regarded as the beast that Bell should have originally bred, the Bell 430 is a larger, more powerful version of its predecessor, the Bell 230. Featuring a 10% increase in power and an additional 18 inches of extended cabin room, the Bell 430 is perfect for business executives and key political figures.
The powerful twin Rolls-Royce engines allow the 430 to perform better in hot and difficult climates better than any other helicopter in its class which makes it the preferred choice in places like India and the Middle East.
One of the standard features on the Bell 430 is the factory-installed cabin soundproofing system which provides a quiet and comfortable ride.
Another unique feature of the 430 is being able to access the luggage compartment while in-flight. This trait is one that not many of its competitors even possess.
Larger Cabin. More Leg Room
As far as space is concerned, the passenger compartment measures in at 215 cubic feet, or 8 feet long, 5 feet wide and four and half feet tall, which is as big as some small jets. The spacious executive configuration allows seating for up to 7 passengers and includes a refreshment center, air-telephone, plush club seats and individual passenger fresh-air gaspers.
At the top of the class for executive helicopters, you'll experience comfort, convenience, and efficiency when you take flight on the Bell 430. Schedule your next trip today with Trans World Jets.
Aircraft Info
Manufacturer: Bell
Model: 430
Range: 406 sm
Altitude: 5,000 ft
Cruise speed: 161 mph
Capacity: 7-8 pax
Cabin Height: 4.25 ft
Cabin Width: 4.5 ft
Cabin Length: 6.6 ft
Cargo Capacity: 28 cubic ft
Experience an upscale way to travel and schedule your next flight on the Bell 430 Jet Charter today.